Happy weekend loves!
One of my favorite things about the weekend is getting to veer off my usual quick scrabbled eggs breakfast into pancake world!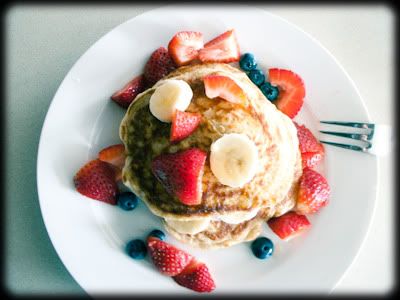 But these aren't your regular run-of-the-mill pancakes, nope. They are oatmeal-flaxseed pancakes. And they are oh-so-good. Top them off with some blueberries and some banana for a scrumptious and nutritious breakfast.
What are your favorite breakfast foods?