It's getting cold. More often than not in the ever growing chilling town of South Lake Tahoe, I find myself reaching for my scarf whenever I go out. But it's just a plain black scarf, nothing like the uplifting and beautiful scarfs by
Becca Sohoni
owner of
Happiknits
.
You can find Becca's bohemian style knitwear, including her fabulous infinity scarfs, for sale internationally through
her Etsy shop
.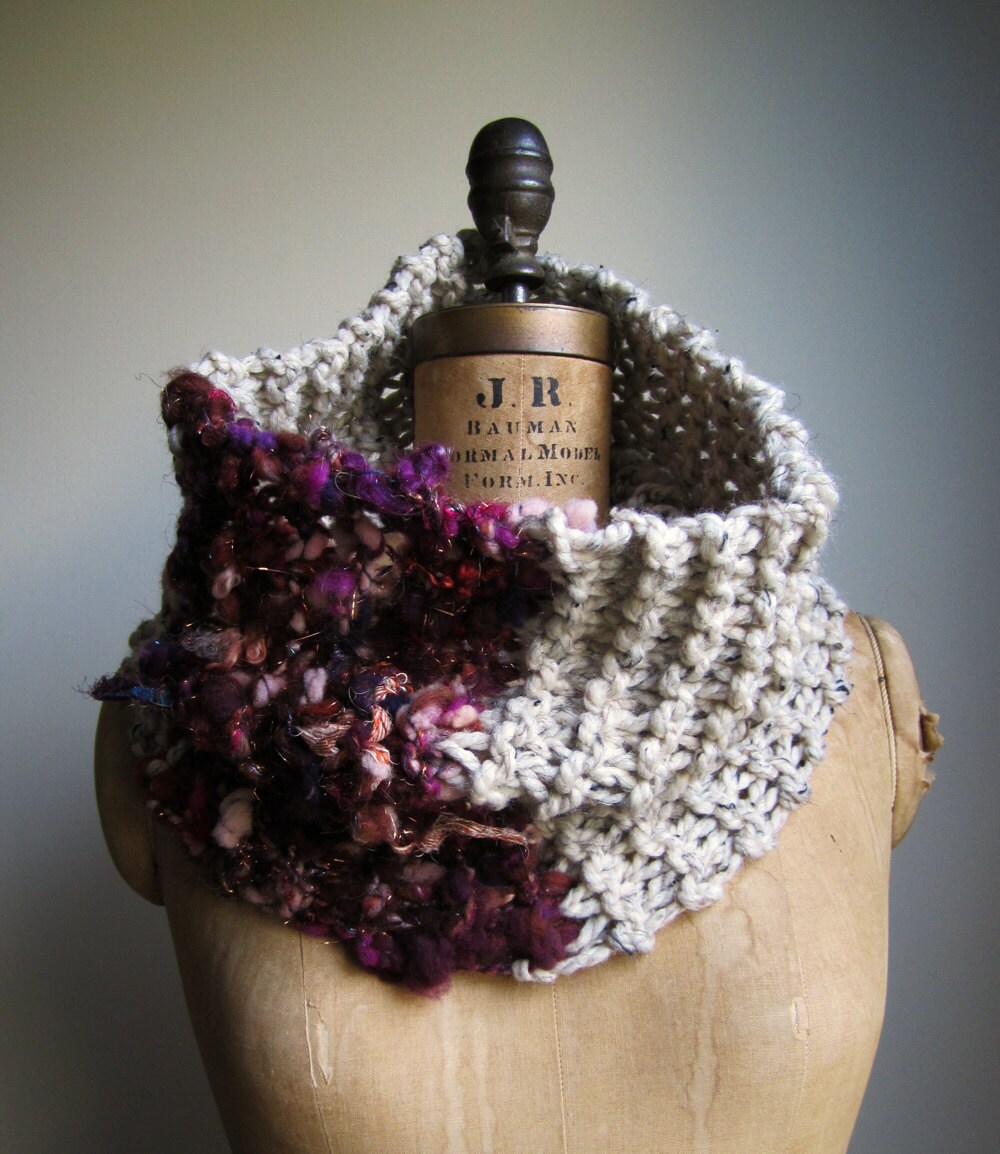 For Becca the craft runs in the family, and unlike my mass produced scarf, her's are a little more genuine of character and heart.
"I learned how to knit about 10 years ago. I grew up in a family where all the women did some kind of needle craft. My mom sews and does embroidery, my grandmother was a master crocheter, and I have a great Aunt who embroiders and knits. I fell in love with the serenity that the knitting brought into my stressful life.
"I found Etsy about a year before I became a seller. Opening my shop came at a point in my life when I was suffering a lot of disappointment from infertility. I needed something to lift my spirits, and my customers do that for me. 
In addition to my knitting I work as a full-time Pharmacist and I am a certified yoga teacher," Becca said.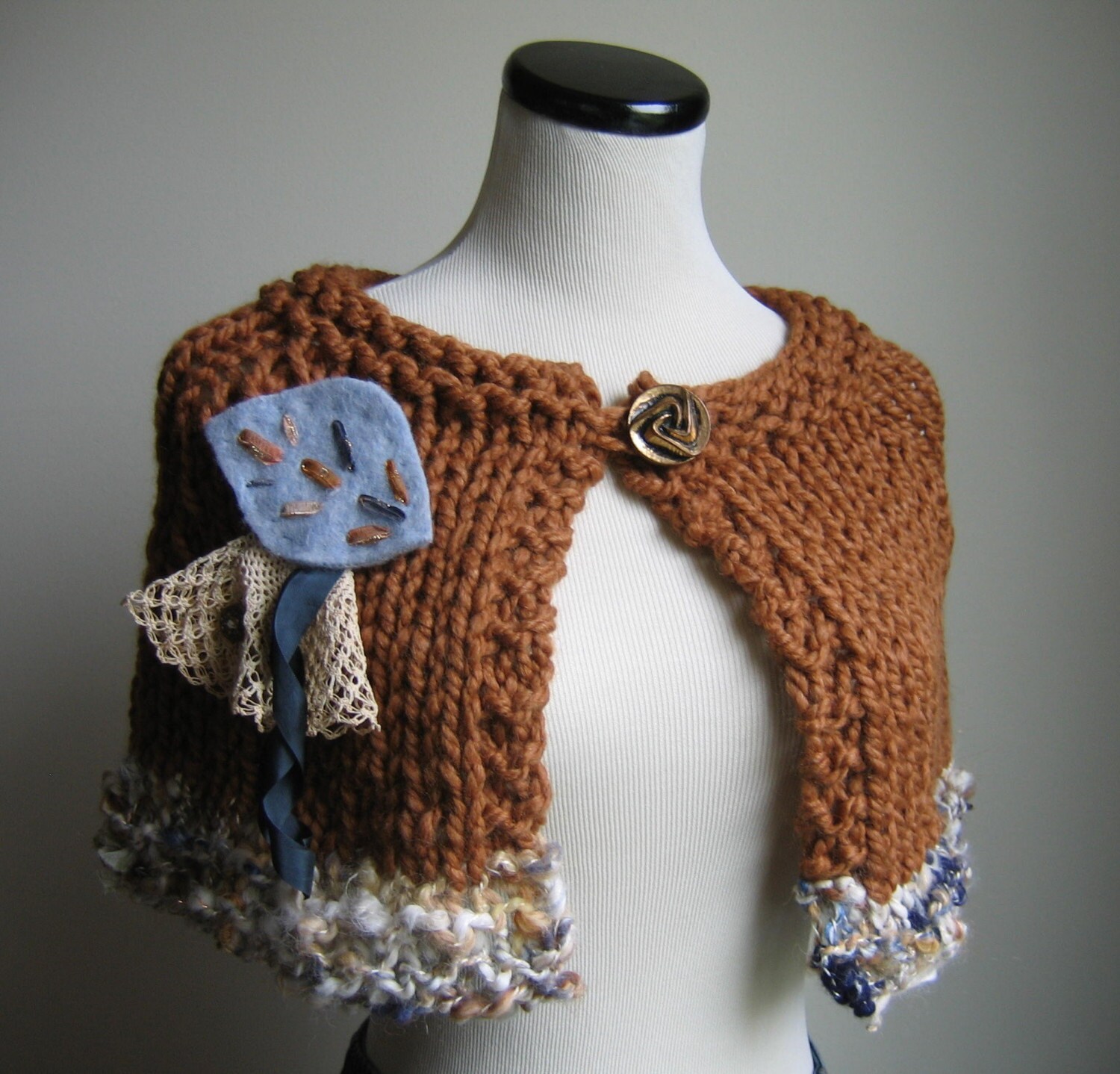 Although you wouldn't think that there is a lot that goes into knitting besides knowing a pattern and executing it, Becca does a good amount of research for her craft. This means that her work is not only easy on the eyes, but that she also strives to keep up to date in style.
"I read all the fashion magazines, Somerset magazines, which is where I find a lot of inspiration. I also will go to Anthropology and walk around. I love their window displays. I have been inspired by a lot of my customers and sometimes ideas just pop into my head! My passion comes from truly enjoying the way a piece of yarn feels in my hands. I tend to knit with some fabulously soft yarns," Becca said.
The research step it truly only the beginning as her knitwear creations can take anywhere from several hours to several weeks to create, which makes it no wonder that Becca, like many other crafters including myself, faces time management as her greatest obstacle.
"As my business grows, I sometimes struggle to keep up with all of the social networking involved in growing a successful business," Becca said.
But as hectic as it all may seem, not having enough time to do everything is also a sign of success. Becca is close to reaching a well deserved 650th sale without any negative or neutral feedback, a true testament to her passion as a crafter and seller.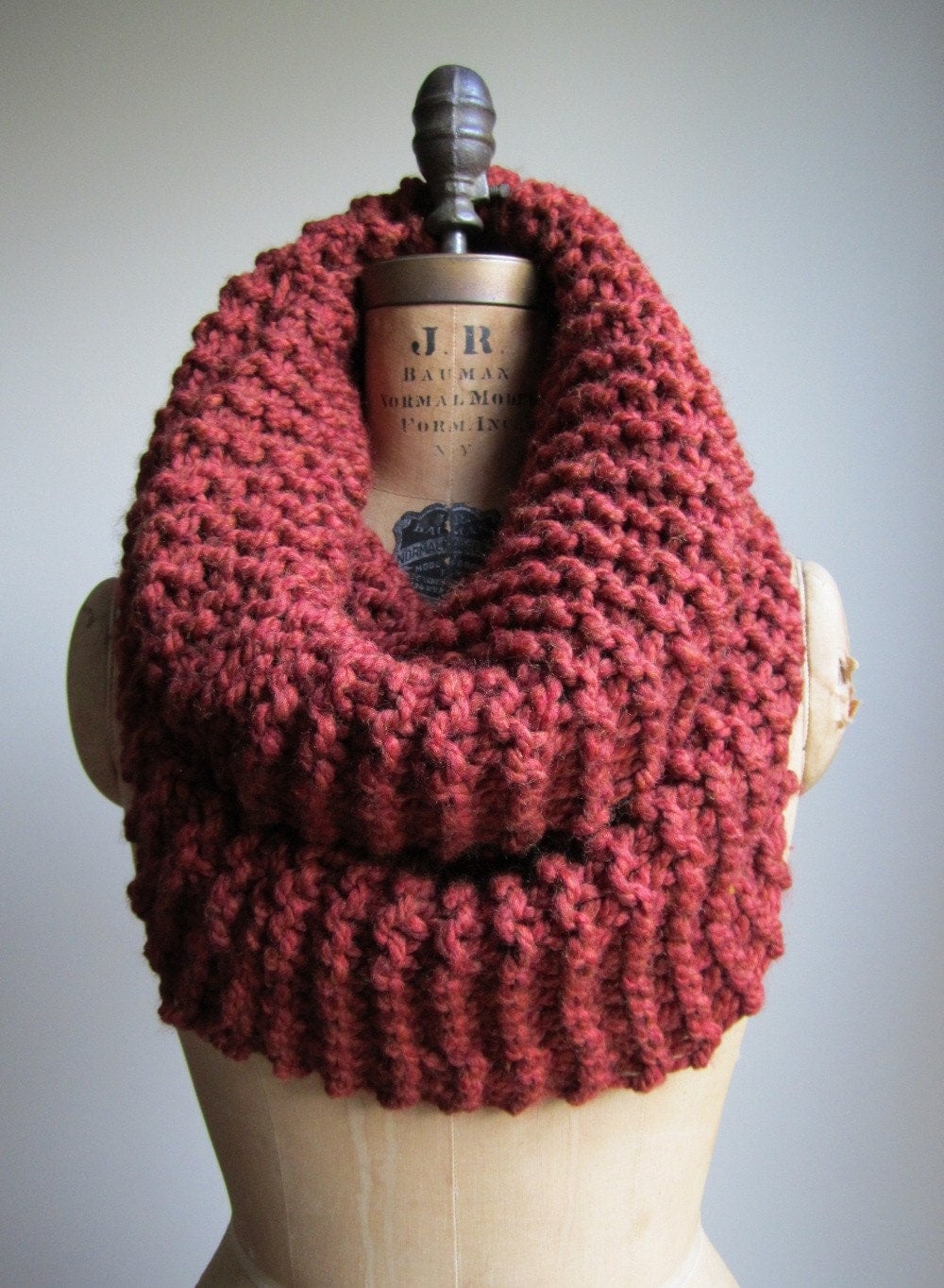 Besides knitting Becca enjoys working out, visiting her local vintage market for buttons, lace, or anything that catches her eye, and baking, which she learned from her grandmother.
In five years Becca sees herself on a beach in St. Lucia with a needle in her hand.
You can follower Becca's journey through her
Twitter
and
Facebook
.
HER WINTER HOLIDAY PROMO: Enter HAPI10 for 10% off any purchase OR HAPISHIP for free shipping from
Happiknits
!