Tomorrow is my mum's birthday, so I spent part of today baking (and photographing for my 365 project) a delicious chocolate cake from scratch for her. I used
a recipe by Ina Garten
, which my mum loves. Try it out yourself for a great chocolate fix.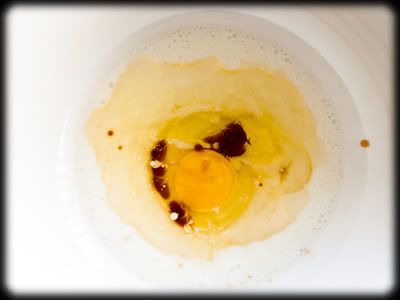 Tomorrow I get to cook one of my family's favorite dishes for my mum's birthday dinner, posole, a traditional Mexican dish.
Talking about Mexican dishes, I'm excited to start a new Mexican cookbook project with my mum. She is an amazing cook, modest about it, but so amazing! Her food is mouthwatering. And I'm exciting to not only spend time with her while cooking and documenting all her recipe's, but to have them as a keepsake to pass down through generations. So keep on the look-out for cookbook updates!