I made one of my favorite breakfasts today, a mint cocoa and fruit smoothie! It is so easy to make and very delicious.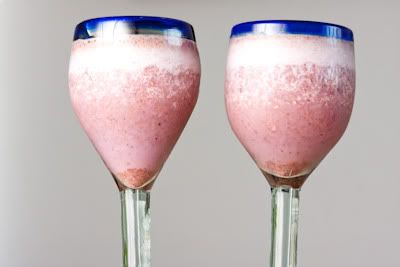 What you'll need:
1 cup milk
1 1/2 cup fresh fruit (blueberries, strawberries and banana make the best combo!)
3-5 tablespoons of mint or plain cocoa or Ovaltine
How to make it:
Simply add the above ingredients in a blender and mix for 1 minute!