Ello loves! What have you been up to this weekend?
I've been dealing with an extremely frustrating situation: trying to figure out affordable centerpieces for my wedding reception that can be self-made. There are a considerable amount of options, which may very well be the problem. The flowers I'm considering are whole orchid plants, sunflowers or succulents. Maybe even a combination of all three. As well as glass vases versus clay planters.
This week I decided to try out an idea that would allow my wedding party and I to make super affordable succulent centerpieces at about $30 a table.
The amount of glass vases needed for my first centerpiece idea is more expensive than I had first anticipated, so it occurred to me that clay planters would be a good alternative. However, I wasn't sure if I liked their orange tint for the wedding or how inexpensive they can look. But then I realized I could paint the clay planters white to make them look a little more expensive. I already had four succulents I had bought at Orchard Supply about a month ago and some leftover paint, so I just needed to get the clay pots. I went to Michaels, which I love, and bought five of them in a variety of sizes and a base for under $10.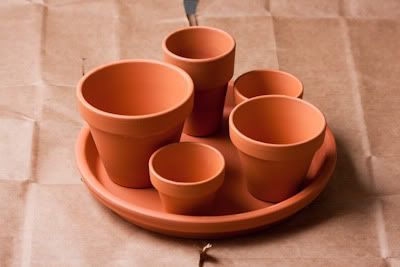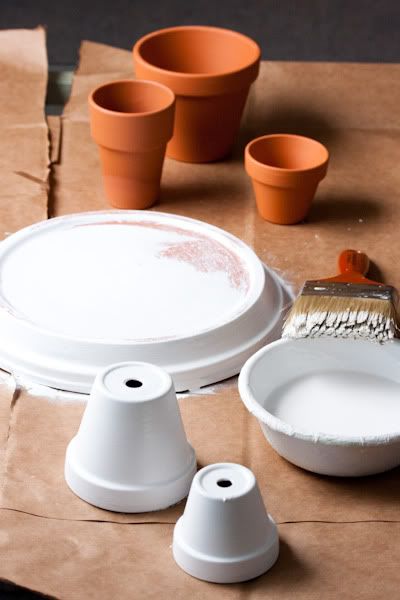 It took me about three hours (most of which was spent watching Roseanne while I waited for the paint to dry) to make the entire set.
I am not 100 percent sure if this is the idea I'm going with, it would probably need to be a little larger and perhaps include some moss for a more outdoorsy feel, but I really loved how clean and fresh the centerpiece looks, especially for the price.