Happy Monday loves! From now on my Tuesday posts will be fashioned based, so if you're looking at this because you're into fashion. Stay tuned with me on Tuesday.
I'm really excited about this fall's fashion trends. Mustard yellow, dark teal, fiery reds, fuschia, and dark blue head my favorite color trends. Colorful pants, graphic stripes, polka dots, jade and red dresses, suede shoes, and plaids also top my most liked trends.
Some of my favorite finds following the new seasons trends include:
1.
2.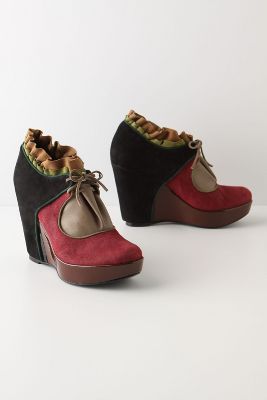 3.
4.
5.
You can click on each image and go directly to their product page.
1. Matchstick Cords - J.Crew - $63.60
2. Rufflescape Wedges - Anthropologie - $488
3. Knit Sweater - H&M - $29.95
4. Wool Coat - H&M - $199
5. Maxi Polka Dot Dress - Forever21 - $22.80