At the beginning of this year I embarked on a 365 day photography project journey. Halfway through the year, however, I got sidetracked planning my wedding and had to stop continuing that project.
Although I hope to start over next year, meanwhile I want to start doing a fine art photo of the week post every Friday.
My first photograph of the week is one that I've been meaning to try for a while. A vintage spoons photograph that I've tinted in black and white, which I hope you like.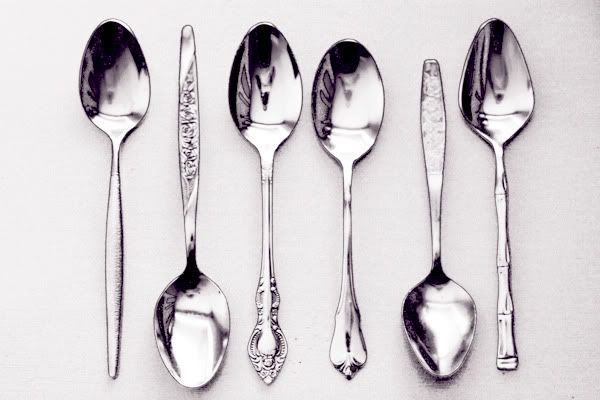 Besides vintage hunting this weekend, Joe and I are thinking of going kayaking or canoeing, which would be the first time we go onto the lake in our new home town.
What are your plans for the weekend loves?