There is not a single item made by
Maria Vasechko
that I would not purchase. While she juggles being a student at the Latvia Art Academy, being a graphic designer, photographer, and sometimes video director with her boyfriend, she finds time to work on another spectrum of art, fashion accessories.
"It's not the only thing I do, but maybe it's the most pleasant. I love trying something new all the time and now I"m just looking for myself in this life.
"My Etsy shop is just a way to share my ideas and a great motivation to create more," Maria said.
You can find her unique handmade accessories and vintage finds for sale internationally through
her Etsy shop
.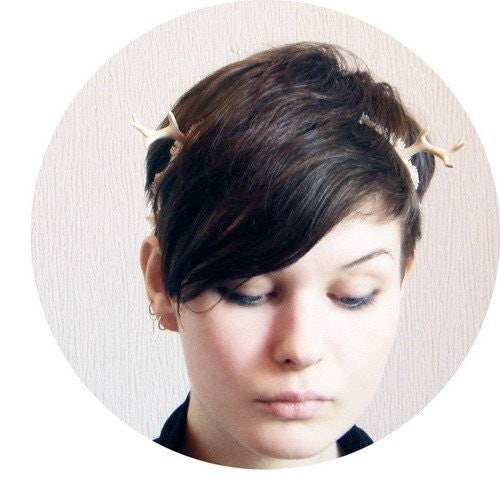 "I just see people who could wear my accessories or jewelry - their lifestyle, self-perception and even appearance. It's always different, of course, but it's in my head all the time. That's why it's always very interesting to communicate [with] people who want to buy something - I love personalizing things or adjusting them for someone specifically," Maria said.
It is hard to imagine that her customers would want something other than what she has produced though. Her jewelry caters to a specific group of feminine women with a taste for rustic feeling jewelry such as her
geometric bracelet
and
antlers headband
.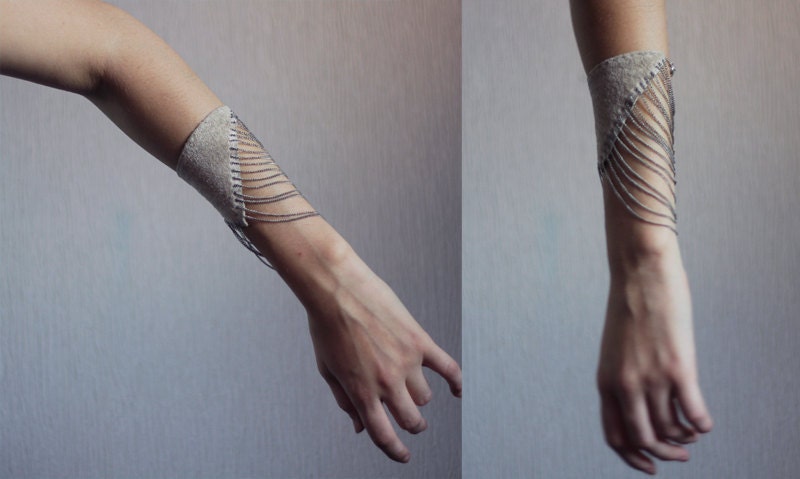 Her use of suede, chain, leather, and even seashells makes it no surprise that her inspiration stems from the materials she uses to make her accessories.
"When I see some piece of fabric, stone or just a piece of something I imagine where it can be used," Maria said. This doesn't always means that her creations will turn out the way she first imagines them. Rather they evolve through the process and are finished when she feels one specific emotion toward them.
"If I'm already in love with the product I see - it is finished," Maria said.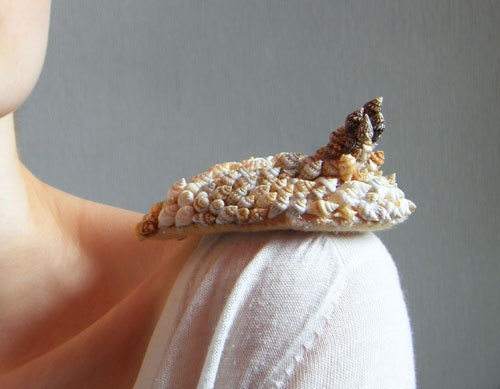 Outside of creating Maria enjoys dancing, bike riding, cooking, walking with no certain place to go, chilling with friends, watching movies, making art, chatting, and sometimes simply staying in bed all day enjoying life little pleasures.
You can follow her journey through her Etsy shop,
mariaHandmade
.